Phase 1 Orthodontic Treatment for Children – Frisco, TX
Early Intervention for Smiles in Need
Ages 7-11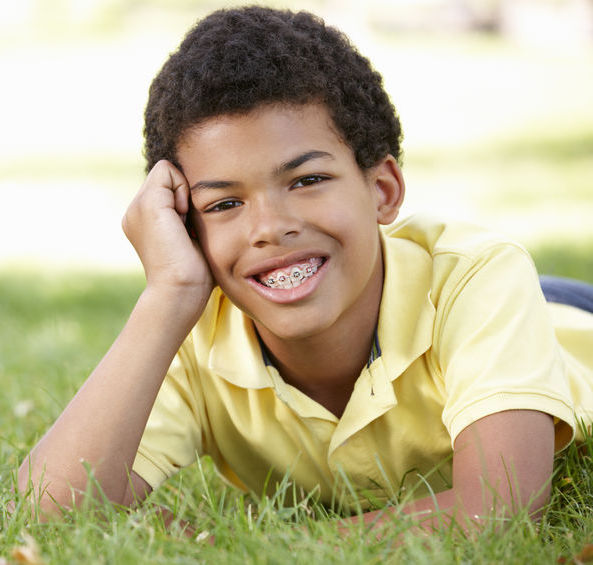 The American Association of Orthodontists recommends that all children see an orthodontist at the age of 7. At Buchwald Orthodontics, we are passionate about making sure children are seen at this age to assess any possible issues early enough to prevent a negative impact on the future permanent teeth. Most young children do NOT require Phase 1 treatment. However, Dr. Buchwald still recommends an initial evaluation around the age of 7 so that we can determine if and when treatment may be necessary. If no treatment is needed, Dr. Buchwald will likely see your child for complimentary check-ups on a 6-12 month basis to ensure that the primary teeth are falling out normally, the permanent teeth are erupting on track, and that the jaws continue to grow properly.
The goal of Phase 1 treatment is to help the jaws develop in a way that will accommodate all the permanent teeth and improve the way the upper and lower jaws fit together. By the age of 7, children often exhibit early signs of jaw problems related to growth and development such as an upper jaw that is growing too much or is developing too narrowly.
Why Choose Buchwald Orthodontics for Phase 1 Orthodontic Treatment?
Board-Certified Orthodontist
Gentle, Friendly Dental Professionals
Patients of All Ages Welcome
How to tell if your child may need Phase 1 orthodontic treatment:
Early or late loss of baby teeth (your child should typically start losing teeth around age 5 and will have all permanent teeth around age 13)
Crowded front teeth around age 7 or 8
Top teeth that bite on the inside of the bottom teeth in the back (crossbites) or front teeth biting behind the bottom teeth in the front (underbites)
Protruding teeth (the top and bottom teeth extend away from each other)
Teeth that don't come together in a normal manner or even at all
Difficulty chewing and/or biting
Your child continues to suck his or her thumb after age 5
Mouth breathing
Speech impediments
How Will Phase 1 Treatment Benefit My Child?
In the early years, children's jaws are growing rapidly and the bones of the jaws are not yet fused together. This makes it much easier to correct a patient's jaw size or position problem. Also, the results are more likely to be stable when corrected at a young age. As a result, Phase 1 treatment greatly decreases the need to extract permanent teeth as a teenager or the need for jaw surgery as an adult. When teeth aren't in the correct position even at a young age, it is more likely for irreversible damage to occur such as chipping/fractures of the teeth and gum recession. An added benefit of Phase 1 treatment that is often overlooked is the improved self-esteem that comes along with correcting the position of the front teeth during these formative years. Should your child need Phase 1 treatment, Dr. Buchwald will discuss in greater detail the individual benefits your child will gain from this treatment.
Kids Love Us, You Will Too!
As parents, you want to make sure your child gets the best health care possible, and as committed professionals, we are here to help.